Zoe Benfield:Customer
From day one, Dan understood my vision and ideas. I knew it would be a tough job as there is no rear access to my property and a massive task of removing years of compacted soil to level the garden. Dan and Ray, were absolute grafters and completed the job to a high standard be. They are so friendly, personable and professional. We loved having them here and have asked them to quote for future works on the property. thank you for making my vision a reality!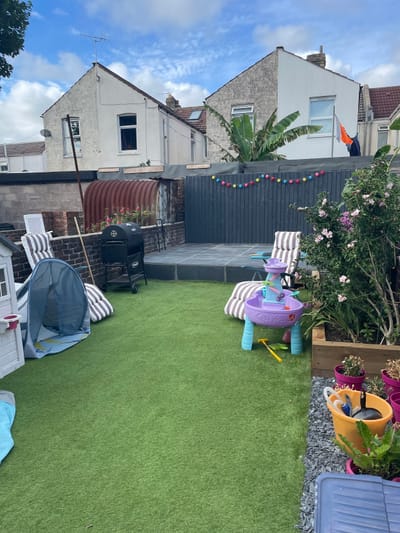 Serina Regali:Customer
Dan and Ray did a fantastic job replacing my garden wall to fencing, they were reliable, efficient and answered many questions about other work around the house. I would definitelv recommend them and will be using them again for other work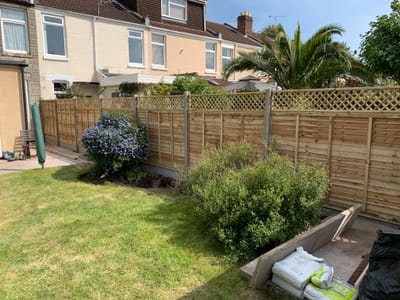 Sophie Hunt:Customer
Dan and Ray have just finished our garden renovation, and we don't even recognise it as our garden! It's been transformed from an overgrown unwelcoming mess to a tranquil haven. They completely stripped everything back and cleared the waste, levelled off and laid new turf and slabs, fitted a new back gate, built a pergola and repointed/tidied the walls. They even purchased and put in some new plants and lights for us. They've done an incredible job, they worked so hard and despite various set backs out of their control including torrential rain, supply and delivery issues,  they pulled out all the stops and completed in the time they promised at the price they quoted. Their work was done to a top standard, no corners were cut, and just as importantly they were always up front and honest, polite, friendly and personable. Nothing was too much to ask and they consulted us at every stage, and answered any queries quickly. Just top guys! We would recommend them to anyone and wouldn't hesitate to contact them if we had any future projects. Thanks guys!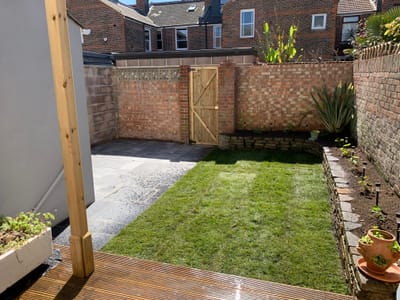 Dominique Reynolds:Customer
After a ridiculous quote from someone for my mum's tiny garden. I found DPS on FB. Looked at reviews & was happy with what people had said. He came round, looked at my mums garden. Quote there & then. I was more than happy after the previous quote of nearly £1500! So we went ahead. Today Daniel finished mums tiny garden which was less than £400! Daniel is genuine, he's a good bloke and I'll happily recommend him to anyone.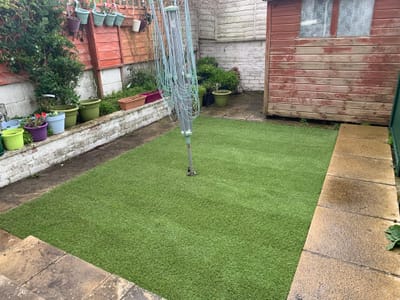 Mike Banham:Customer
I asked Daniel to come and view my 2 bedroom flat, in a highly sought after area based in Fareham, for preparation for sale. Conscientious of wanting to optimise my saleability at this time (trying to purchase a house before the stamp duty comes back in post September), Daniel was punctual, professional and knowledgeable in how to help. There was a variety of 'touch ups' that I felt needed doing to aid my saleability including new bathroom flooring, new bath panel, new shower rail & curtain, warped beading and a dodgy lightbulb - all of which were completed to a high standard. As there was leftover flooring for the main bathroom, I asked Daniel if he could do the same for the en-suite, to which he agreed! My property was listed for sale last Wednesday (07.04.21) and an offer was made the next day, which I have accepted well within my asking price. Professional, knowledgeable and the feel of being in 'safe hands' is what I personally want from someone working on my property; that and more, is what I received! Thank you Daniel - would recommend.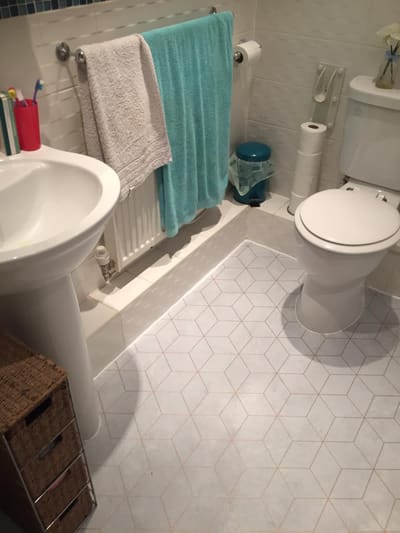 Fae Jemma Miles:Customer
I can't not thank you enough for my lovely new garden space! You worked so hard and it looks soo amazing, definitely compared to what it was before! Im so happy thank you again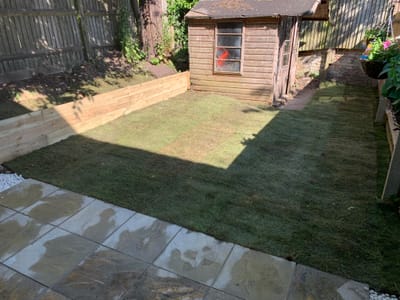 Cheryl Merida Herrall:Customer
have had Dan come and do a few odd jobs around the house. Fixing doors and repairing plaster patches. He does a brilliant job and will recommend and use his services again.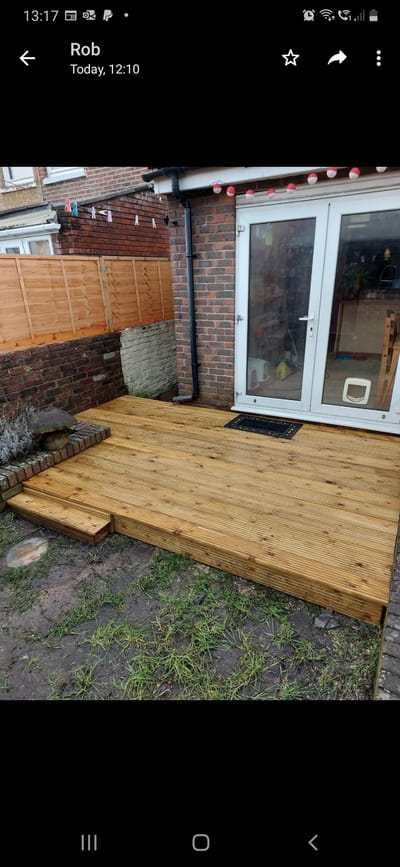 Joan Donovan:Customer
Have had Daniel working on my garden. He is a very hard working young man. Rain or shine he works as hard. He can put his hand to anything you need him to do. My daughter is having him to do her garden, and I and having him back to help finish mine Well done Daniel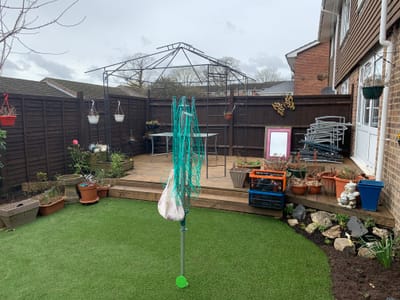 Kayleigh Goodeve:Customer
Reliable , fast , good value for money , good quality grass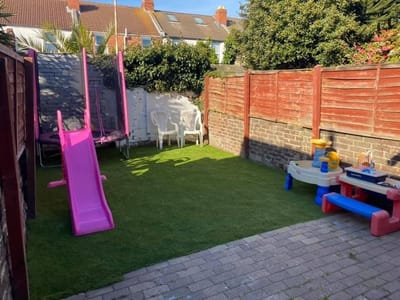 Claire Frances Davies:Customer
came and Done work in my bathroom brilliant work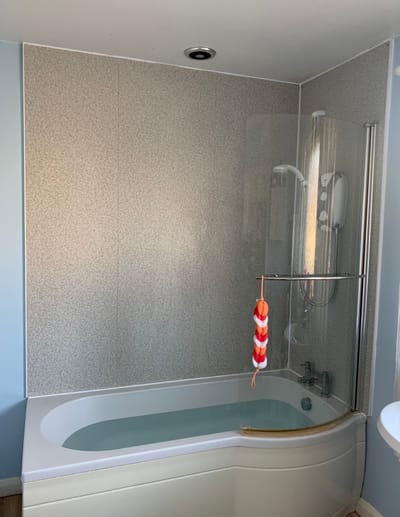 Wendy Crawford:Customer
I would highly recommend DPS. Daniel listened to what I wanted, gave some helpful suggestions and carried out a fantastic job. Very friendly, efficient first class service and I'd definitely use him again.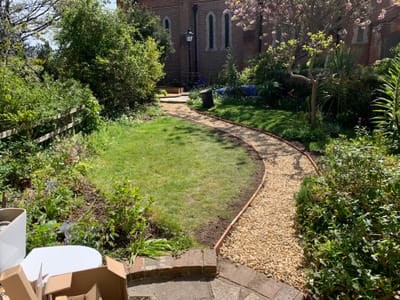 Jan Patricia:Customer
I can't praise Dan enough. Dan and Ray always arrived on time over the 3 days. They cleaned up every night. He has transformed my garden. He even gave me a discount on his quote as we didn't need a skip in the end. We are really pleased and would use him again. He definitely gets 5 stars.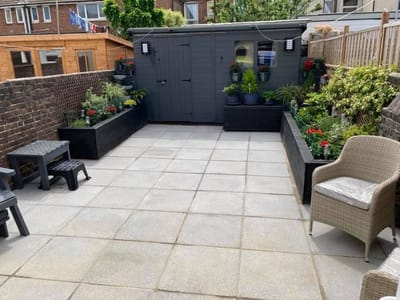 Ruth Fairie:Customer
Dan transformed our garden with artificial grass. He's such a hard worker , turns up on time and is reliable and did a great job.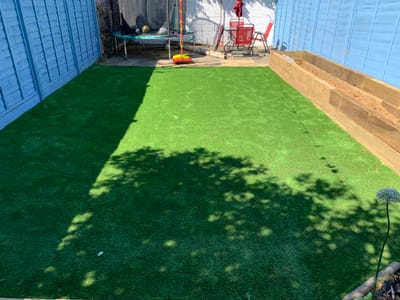 Lorna Preston:Customer
Dan transformed my tiny garden by adding an artificial lawn and prepping for a new shed. He worked nonstop during scorching heat. Communication was great and he even managed to do an extra project for me which I was most grateful for. No hesitation recommending DPS!!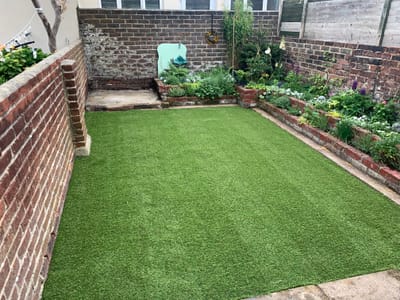 Rebecca Doherty:Customer
Truly stunning experience all the way around. We moved into a new house with a deck that was rotted through and completely unsafe (plus unsightly) and DPS got me sorted! Extremely communicative, punctual, super friendly, and even great with our silly dog. On top of that, the work was done with great care and is truly exceptional. We are so happy with our new garden. Would recommend their expertise to anyone looking to do up their garden or property with no hesitation.
Rachel Lambert:Customer
Daniel and Ray did a fantastic job sorting out the front garden even in the rain. Would highly recommend this fabulous family run company for any jobs you have. Thank you guys.
Louise Lee:Customer
Absolutely wonderful, so professional and was even better than what I was expecting. Thank you for transforming my garden and putting my new kitchen light fitting up.
Debbie King:Customer
We were very happy with the work that Daniel and Ray completed. They made a huge effort to fit the job in at a very busy time of year and did a beautiful job with the fence. They were efficient, tidy and very friendly. We would not hesitate to recommend Daniel's company or use them again in the future. Review from MyBuilder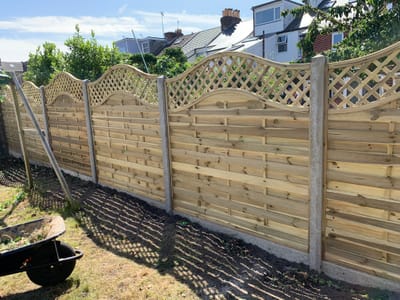 Jackie Evans:Customer
Great job relaying front forecourt tiles. Honest, reliable, got rid of waste before you knew it! No stress involved at all. Came Wednesday, finished Friday! It was a real pleasure having such good workers. So pleased with our new forecourt. Thanks Dan and Ray for doing a great job 👍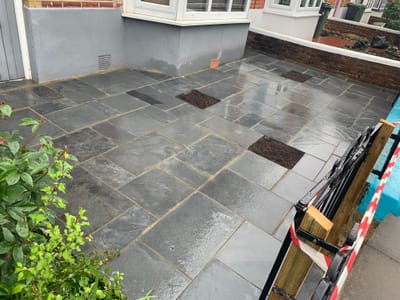 Steph Coogans:Customer
Dan and Ray did a superb job of building sleepers, a new step and bench as well as treating our grass and cleaning our patio . They were efficient, professional and suggested great ideas for the garden. I'd highly recommend them to anyone looking for a reliable service.
John Priestlands:Customer
Dan and the DPS team were punctual, professional and did a great job. They simply got on and did it. No fuss, no bother. We are really pleased with the end result and will be using them again for another job later in the year. Review from MyBuilder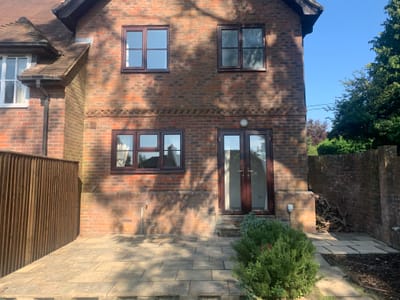 Anne-Louise Barton:Customer
Extremely pleased with the high standard of work from Dan and Ray at DPS. They installed a new fence and gate boundary with much efficiency and were a pleasure to have around. Hope to use them again for further garden work! Friendly and reliable, would definitely recommend.